World's most advanced breeding program for P. vannamei shrimp
SyAqua defines the leading edge in shrimp breeding using the latest technologies in genomic selection, quantitative genetics and breeding science to provide the industry with the top performing genetic on growth and pond survival.
scroll
about
01
Who we are
SyAqua began in 2001 as a collaboration between University of Cambridge, UK and University of California, Berkeley to apply the latest in breeding science to develop a performance line of shrimp. We continue this heritage in applying cutting edge breeding science, selecting for growth, resistance, salinity tolerance and other selection criteria. We offer our broodstock from our multiplication centers in Thailand and Florida, USA, and nauplii and post-larvae (PL) from our SyAqua hatcheries in Indonesia and Thailand. We work with leading institutions around the world to conduct research on diseases and challenge test our families in our disease lab in Bangkok, Thailand.
read more
products
02
We provide broodstock and nauplii to hatcheries and post larvae (PL) for commercial grow out, research and other applications. We also offer a range of high performance hatchery nutrition products for maturation diets, zoea, mysis and PL feeds from Gold Coin Biotechnologies. We support our customers with world class technical services to ensure your success with our products.
genetic

03

Improvement program
Our breeding program combines the latest technology in genomic selection with quantitative genetics. This results in significantly higher precision in our selection program which results in better performance of our PL in the farm. Each new generation of SyAqua broodstock performs better and better. This means faster growth, better survival and ultimately better results for you, our customer.
read more

Improvement program
We select for the maximum yield in commercial conditions:
Growth (ADG / ABW / SGR)
Survival and Disease Resistance (SR)
Efficiency (FCR)
Specific pathgen resistance (WSSV, AHPNS "EMS", TSV)
read more
testimonials
04
What people say
About our work
Farmer in China: Everyone around me had to flush their ponds due to failed crop in this cycle. But your SyAqua PL not only survived, I had my best harvest ever! Now everyone is asking me where to get SyAqua.
more testimonials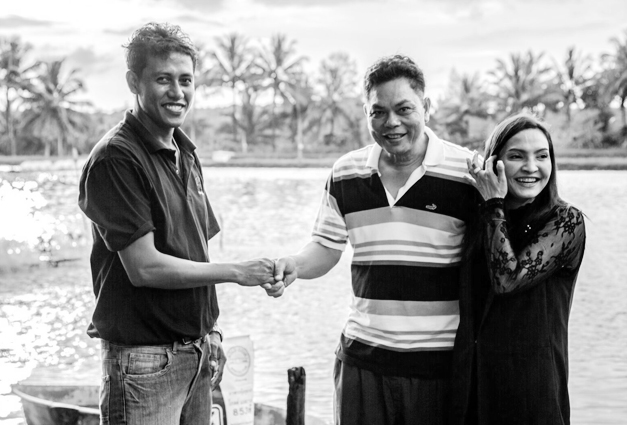 Global Footprint
05